Open up to see – study visit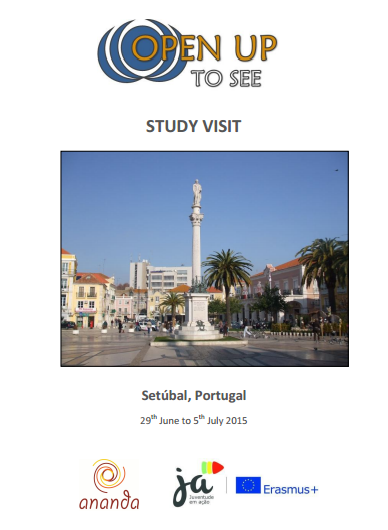 From 29 June to 5 July 2015, we will participate on the "Open Up to See", a study visit co-financed by the Erasmus + Programme, that will take place in Setúbal, Portugal.
It will gather 24 youth workers, youth leaders and people that works with youth from Portugal, Albania, Armenia, Denmark, Egypt, Italy, Latvia, Poland, Russia, Ukraine, UK and Norway. The aim of the project is to explore and understand the role of youth work towards the consequences of youth unemployment in young people. Through non-formal education methodologies, the project will give youth workers the opportunity to visit innovative projects in Setúbal and Lisbon related to youth work, in the areas of entrepreneurship and healthy behaviors; will also provide a space for sharing good practices and resources in order to establish future cooperation with the aim of working upon the consequences of youth unemployment.