Building a Bridge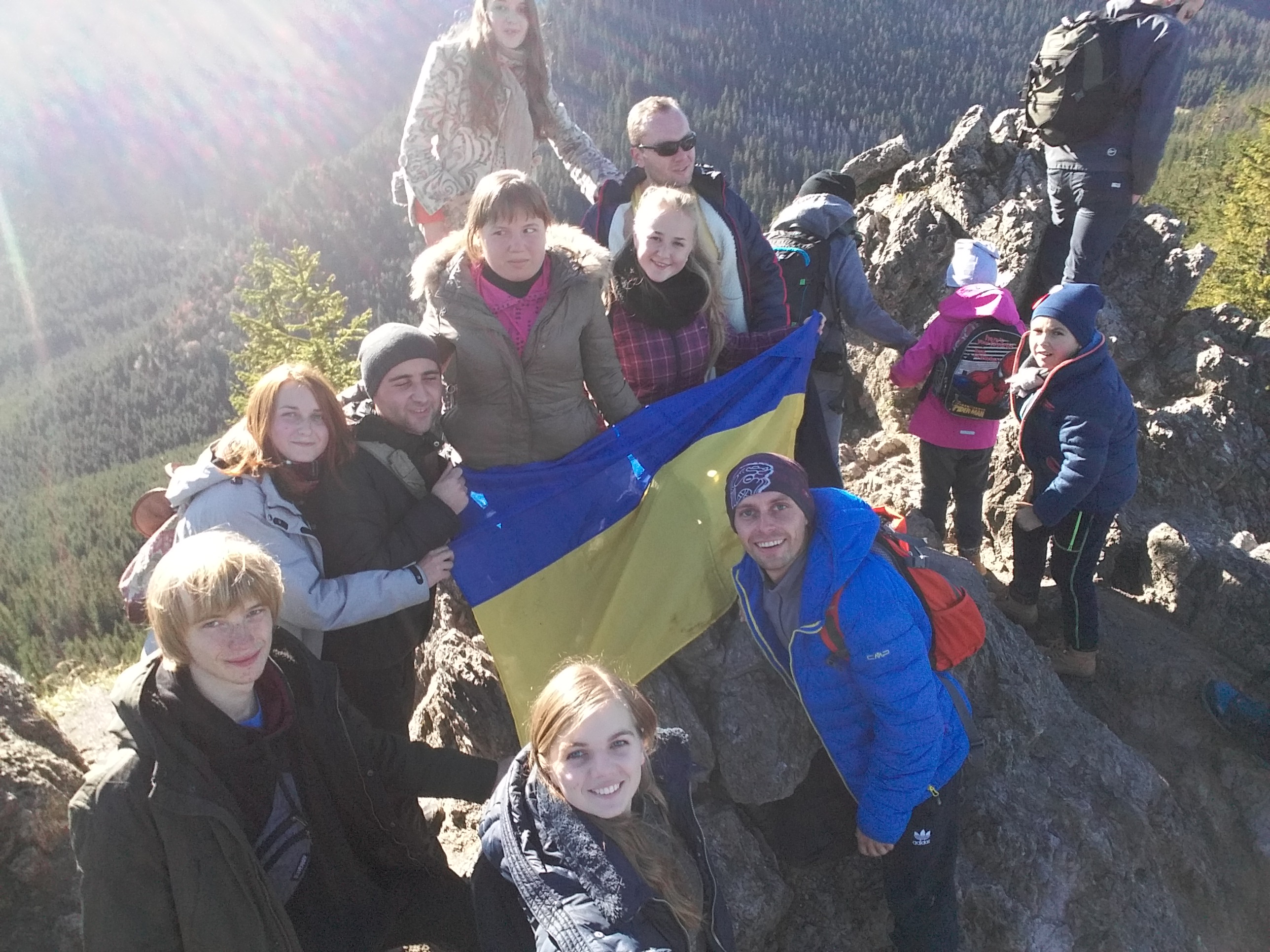 Thursday November 10th, 2016
Room is full of the people… Mix of languages around – Polish, English, Ukrainian and even Russian. Sighted and visually impaired youngsters from Poland and Ukraine are trying to find out more about each other. Games, workshops, trips and tasks which should be completed in the international groups – that's what we were doing during our week in Poland, Murzasichle (village near Zakopane).
But why did we come together? 36 youngster with such different backgrounds, experience, needs and dreams. Why did we decide to spend the whole week of our life in one place? Well, answer is simple – we all had the same aim – to build a bridge, at first between us as the humans, after between our nations, countries.
During our staying in Poland many things have been changed. Given the fact that we had two different working vectors, outcomes can be estimated in two areas. Inclusion and breaking of the stereotypes on the people with visual impairment is one part, and mutual understanding between young representatives of Poland and Ukraine is the second. Talking about the first part, it is worth to mention our workshops "Ideal blind city", Navigator and some more, which helped sighted people to gain deeper understanding of the problems that visually impaired people face every day. We had a chance to talk about the things which we were even not used to think about. We experienced how it is to cross the room full of different things without seeing it. Just our guide's voice was with us to follow. In the same time we got the lesson of trust, because you will never follow someone without seeing the way, if you don't trust the person.
Also we had a possibility to learn more about Polish culture, mentality and life style. From our side we shared Ukrainian traditions, customs, and the way of thinking. This project brought together two cultures and gave us the chance to explore. I think that both groups were pretty surprised at the end, when we discovered that despite the differences we have so many similarities. Even our languages have got closer at the end of the project and the participants could find understanding without speaking English, only using their mother tongue.
As we know, all big changes start from one small step. I believe that "Building a bridge" project became the first step to really big improvements in mindsets of Ukrainians and Polish, in mindsets of sighted and visually impaired people, in mindsets of our societies.
By Tetiana Boiko