"Participation for inclusion" in Armenia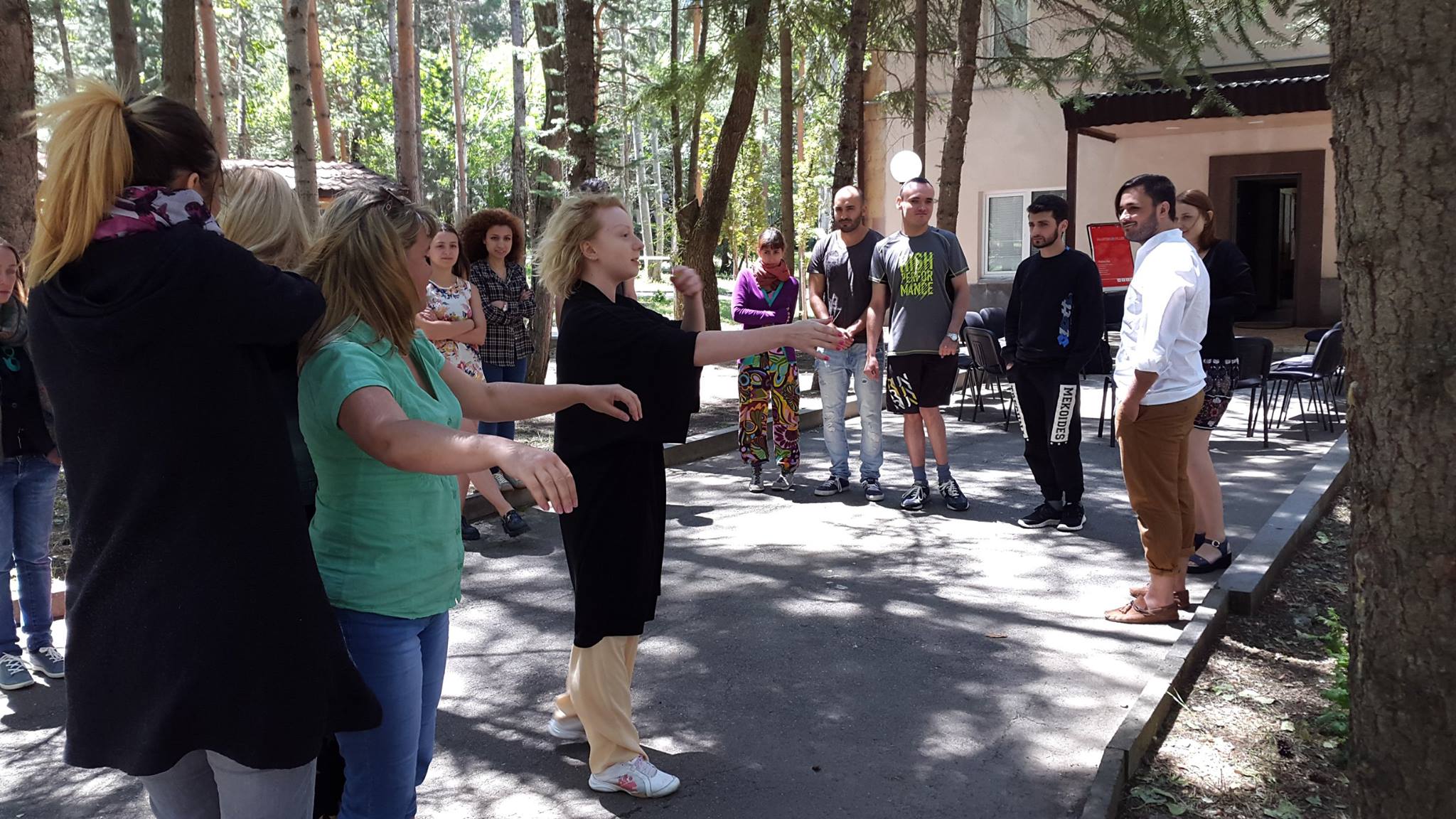 The training course "Participation for inclusion" took place in picturesque mountains near Aghveran, Armenia from July, 8 till July, 16. Participants from Portugal, Spain, Czech Republic, Germany, Poland, Moldova,  Belarus, Romania, Georgia, Armenia and Ukraine had a chance to learn about Erasmus+, different stages of project involvement, ladder of participation, motivation etc, as well as to see the beauty of hosting country and explore it's diverse traditions ( trips to Yerevan, Sevan).
Many thanks to Erasmus+ and International Centre for Intercultural Research, Learning and Dialogue for financing and organizing this project. The training course would not be so effective without hard work, professionalism and hospitality of all the people who helped us that week.
A great job was done by participants during sessions, discussions and feedback groups. The result is several brilliant projects which, I believe, are going to be implemented soon. An exceedingly warm and friendly atmosphere was also their merit.
I would like to thank all of you again for sharing your experience, cultures and all the moments of the project. Institute of Ukrainian Studies is always open for future cooperation!
By Liliia Hos