Training course at the heart of the Mediterranean Sea (Cyprus, 2016)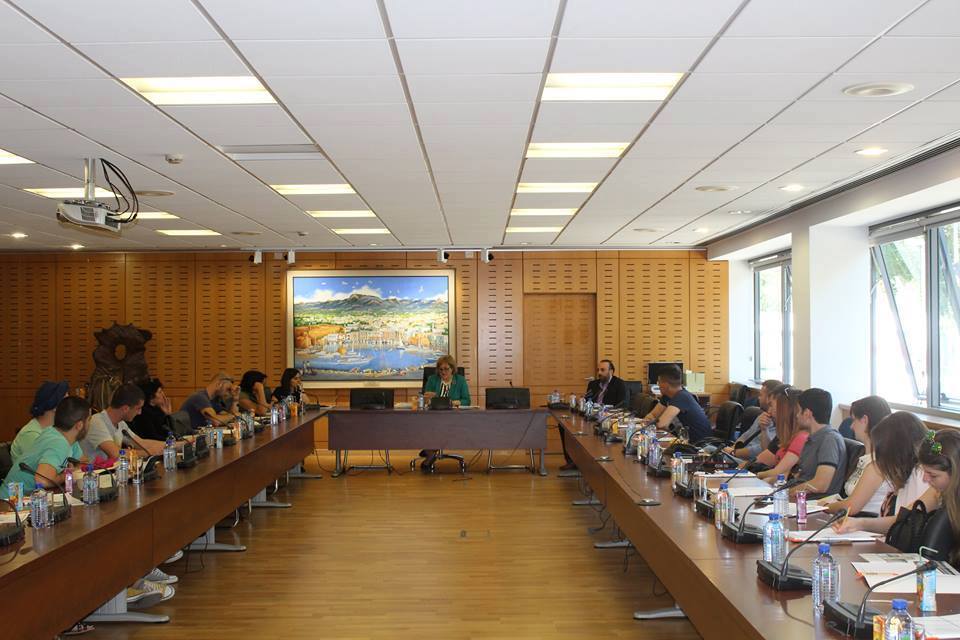 From April16 till April 23, 30 young leaders and volunteers representing different NGOs took part in the project under the title "Conflict management and Peace initiatives" in the village of Agros, Cyprus. It was a training course organized by Erasmus+ and the local NGO Youth Dynamics Informal Group. The participants represented 15 countries: Albania, Armenia, Bosnia and Herzegovina, Bulgaria, Croatia, Cyprus, Egypt, Former Yugoslav Republic of Macedonia, Georgia, Greece, Hungary, Italy, Latvia, Romania and Ukraine.
The project was aimed at developing personal skills, which can work as preventive measures towards conflict resolution. Learning activities included plenary sessions, discussions, workshops, creativity sessions, intercultural and interactive exercises applying non-formal education methods.
The project venue facilitated the educational process. The participants were able to learn about Cyprus conflict, its history, development and peaceful initiatives towards its resolution. They visited Home for Cooperation in the Buffer Zone, controlled by United Nations in the middle of Nicosia, Nicosia municipality, the Parliament of Cyprus.  There were meetings and discussions about the Cyprus conflict and peace initiatives towards its resolution.
During the cultural night participants had a chance to learn about cuisine, languages, songs and dances of different countries. The atmosphere of the training course was very friendly and joyful; everyone was open for peace initiatives.
If you are willing to develop your personal skill towards conflict resolution and peace initiatives, discover new environment, breathe fresh Mediterranean air, feel generosity and hospitality of Cypriots, make new friends, find new partners for your NGO, then this training course is right what you need!
By Maria Shukel