"Let's get them working". Contact Making Event in Birmingham, UK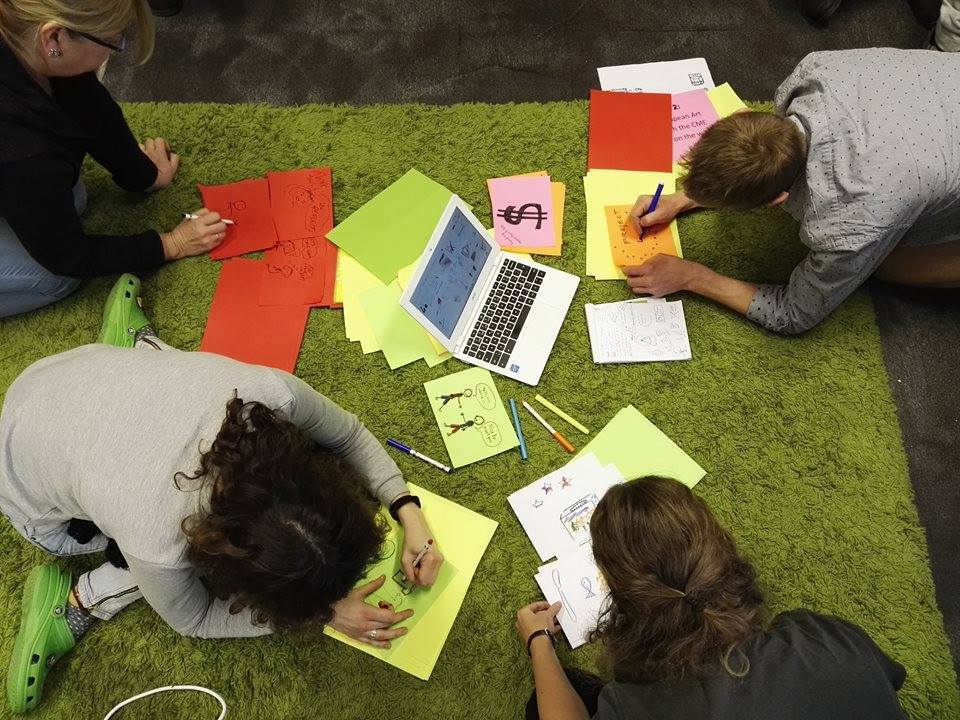 Thursday February 11th, 2016
In November, we had a great opportunity to attend "Let's get them working" Contact Making Event dedicated to the issue of youth unemployment. Representatives of NGOs from 15 countries came to Birmingham, the UK, to establish effective collaboration and talk about the topical problem.
Every day of our meeting was full of interesting and fun activities. The most important part of the CME was introducing NGOs, since it was the initial aim of the event. 33 young people from different countries represented 15 organizations. We discussed possible ways to struggle unemployment, empower young people in their endeavors for development. Everything went on in friendly atmosphere, and as a result, some brilliant ideas for future projects popped out. Sometimes, because of heated discussions, we even forgot about the time; however, numerous energizers helped us remain concentrated all the time. In addition, a study visit to the SYDNI Centre (Sydenham Neighbourhood Initiatives) in Leamington Spa showed how local residents themselves offered their own community opportunities and support. It was really inspirational for everyone and made us think how the best practices from abroad could be implemented in our communities.
The organizers made their best to encourage participants to actively take part in all activities. We even had our special currency: money which could be earned for good deeds, initiative behavior, in other words, for everything that made our CME pleasant and effective. In the end of the week, all of us had a possibility to buy some interesting things from all over the world which would remind us about that great time.
One more thing we appreciated a lot was the opportunity to explore the city and the culture by ourselves. Most of the time, we were not served lunches and dinners and were given money to go and try local cuisine instead. After dinners in places we liked, we came back to our hostel and organized parties with singing and dancing. Long intercultural talks enriched each of us with precious knowledge about cultures we hadn't experienced before.
When the CME was over, everyone was sad to say good-byes. However, we hoped that our collaboration would continue in the future and the projects born in the course of numerous discussions would help to fight urgent problems of young people.
By Halyna Ihnatiuk