34th YEU Convention "Job Hunters"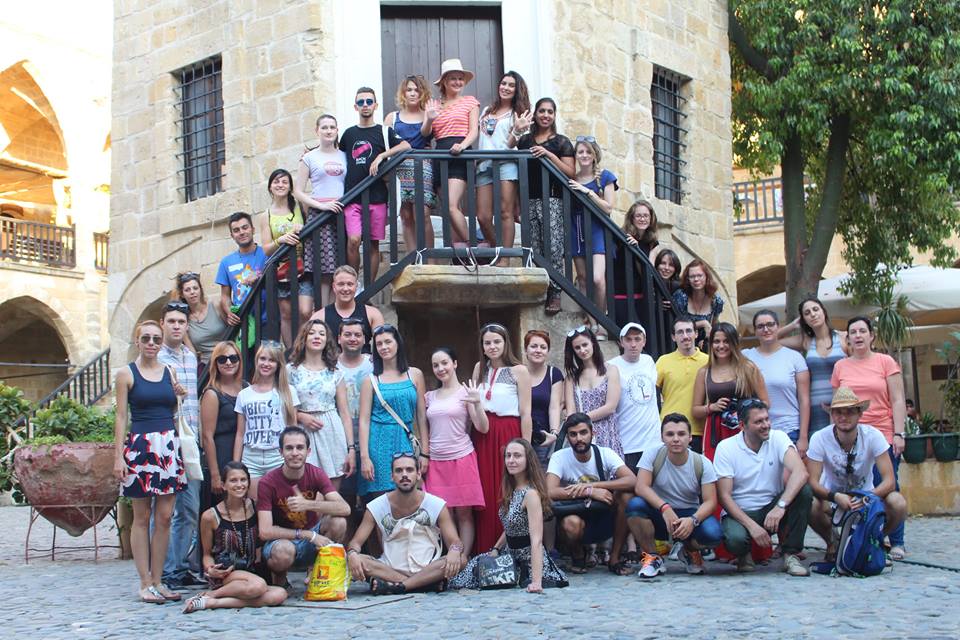 Saturday October 24th, 2015
On July 20, 45 young people, educators, youth workers and activists from all over Europe came to Cyprus for ten days to participate in 34th YEU Convention "Job Hunters", hosted by Youth for Exchange and Understanding Cyprus (YEU Cyprus) – an NGO that works to promote peace, understanding and co-operation between the young people of the world, in a spirit of respect for human rights.
This youth exchange took place in three various places: Nicosia, the capital of Cyprus, Pedoulas village, located in the mountains and in seashore city of Limassol.
The "Job Hunters" project was a youth exchange, aimed to inspire young people to re-enter the labour market after exploring and enhancing their skills and potential. Days were filled with fascinating activities targeted on identifying the reasons of unemployment, other than the economic crisis, like low self-esteem, inactiveness during the unemployment period and others. Many activities and workshops were aimed at fostering employability by developing specific skills (spoken communication, making effective presentations, time management, teamwork, etc.).
The highlight of the youth exchange was a job interview preceded by writing a CV CV and a motivation letter to apply for YEU Project Officer. Even though we understood that it was only a simulation game, yet competitive spirit was present during the whole procedure and most had butterflies in their stomach before and during the interview. At a certain point we forgot that it was not a real interview, but merely a simulation game to boost our presentation and communication skills, and tortured the core team willing to know who was eventually accepted for the position.
It is impossible not to mention an activity, aimed at practicing to leave our comfort zone. We rushed alongside the seashore and approached relaxed bathers on sun loungers, asking the latter to fill in a tremendously long questionnaire on relationship between youth and labour market. We had to apply all negotiation skills and put an impeccable smile on in order to "steal" half an hour from the relaxing procedure and make people think, analyse and answer the questions at +40.
Another and no less important part of the youth exchange was cultural exposure. During excursions and quests we could also explore the local culture and learn about complicated history of the island, especially following the 1974 Turkish invasion. During a city tour our group visited a UN-controlled buffer zone (known as "Green Line") and Turkish-occupied part of Nicosia, which resonated in the hearts of Ukrainian participants due to the current Russian incursion into Ukraine.
I cannot omit mentioning fascinating team building activities at most unusual locations, a sports contest (not a bit worse than the Olympics) at a seashore and a hair-raising night quest, where we learned about the history of Cyprus, met ancient gods and goddesses and even Aphrodite herself as she is said to have been born on the island of Cyprus.
Needless to say, that we have become more confident and motivated after the YEU Convention, have made new friends and have fallen in love with Cyprus.
By Solomiia Kratsylo