EVS in Bulgary!!!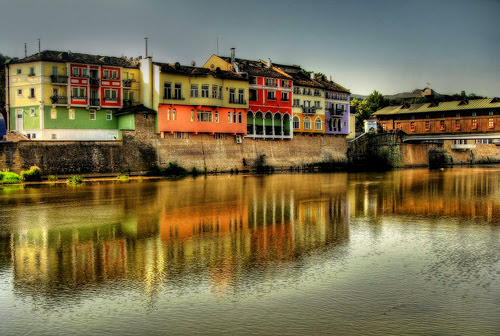 Wednesday August 14th, 2013
Country: Bulgaria
Duration: 9 months
Number of volunteers: 4
Start date of the project  activities: 1st March 2014
WHAT HAVE YOU TO DO:
EVS volunteers will help Ecomission team in daily administrative activities, organizing kids hikes and camps, orientation in nature and Treasure Hunt by using http://www.geocaching.com/, working in eco-classroom outdours,  developing new youth initiatives with their fresh ideas.
Volunteer tasks:
• Support in planning events directed to advertising EVS in local schools and universities
• Realization of different learning activities – eco hikes, outdoor workshops with children from 8-12 aged, kids camps during the spring and summer
• Eco-classroom outdoors lessons and making souvenirs from waste
• Working with the organization team for organizing and carrying out various environmental and youth
activities.
• Help in the work of the Center for Volunteer-Lovech
• Competition for verbal creativity and drawing "The beauty of Ossam River" with participation of children from settlements from Ossam river's bed from the town of Troyan to Nikopol.
WHAT KIND OF VOLUNTEER WE ARE LOOKING FOR:
Happy to work with children and youth;
To be motivated,creative, enthusiastic and flexible persons;
To have a wish for learning Bulgarian language and culture;
To have a will to work six hours per day with the support of their mentor;
To be ready to work in a team and share their experience with other people;
To have Not any alcohol, cigarettes or drag dependences;
CV AND MOTIVANION LISTS PLEASE SEND TO MAIL – n.iurchenko.infogio@gmail.com UP TO 25 AUGUST
IN MOTIVATION LIST YOU SHOULD ANSWER TO THE NEXT QUESTIONS:
Why are you applying to participate exactly in this project?
How your qualification and previous experience are related to the tasks that you will have within the project?