Participants needed for photo-project: ART AND CULTURE_20-26 August_Turkey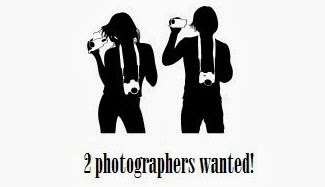 Saturday August 10th, 2013
Institute of Ukrainian Studies is looking for 2 Ukrainian participants for "ART AND CULTURE" ACTION 3.1 TRAINING COURSE
Place : Mus (Turkey)
Date : 20-26 August 2013
Mus is a rich city with many historical and cultural structures and backgrounds. The training course Art and Culture will consolidate the historical artifacts and cultural diversity of the city with the perspective of young photographers who will come from different countries and cultural backgrounds. It aims to develop skills and competences of participants about photography art and to promote intercultural dialogue through art while introducing the city of Mus with its multicultural backgrounds. In order to reach our aims participants will take active role during 7 days at theoretic sessions and implementation sessions during excursion.
Sharing cultures, respecting differences and being tolerant towards to less dominant communities are the main keys that enable us to establish a better dialogue between different cultures. As art is one of these keys to realize a good dialogue, we will be using art photograpy during our project.
Our objectives are;
• To enhance dialogue, understanding, compassion and tolerance among people of diverse religious faiths, cultures and races in Turkey , EECCA and EU countries;
• To identify similarities and differences between different cultural traditions and perceptions;
• To develop skills and competence of participants about art phography
• To provide an intercultural setting and increase respect
• To create a network for future projects
During the project we will use non-formal technics and methods and the trainers who are experts in their fields will share the knowledge and best practices related to the topics.
70% of travel expenses and 100% of visa expenses will reimburse by hosting organization with the grant of YIA Programme.
Accommodation and food will covered during whole project by Host Organization with grant of European Commission.
For application form and project details please contact:
Project team e-mail – musinfo1@gmail.com
Eleonora Provozin – eleonora.provozin@gmail.com