Play & Change!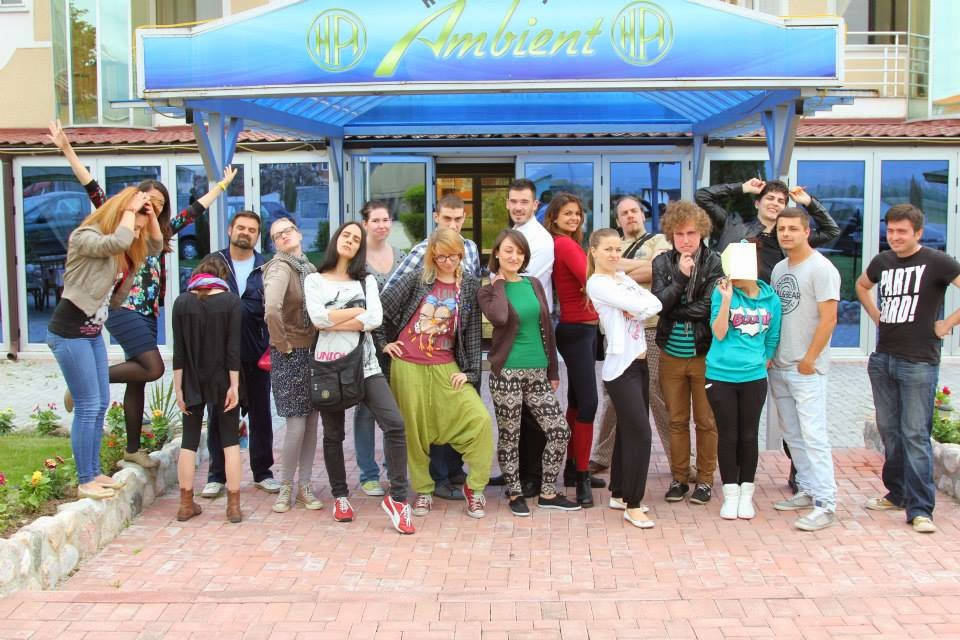 Venue: 15.05 – 24.05.2013
Date: Skopje, Macedonia
For Leonor, Eva, Hugo, Boyan, Ivan, Andrej and all who were by my side
Maybe that's because of the mountains- they purify and disburden. Also because of wine – it adds zest to a day. As well as a rhythm – that is he who gives birth to music. As also a circle – that is where we were standing, holding hard each others' hand, feeling the coming loss. As well as wisdom – the piece of which i snapped of and put into my knapsack. And what is more – a theater – that is he who gave as freedom. Along with the night which united us. Also the sea –  the presence of which is so evident and going beyond belief incredible. As also the wind – that is he who dispersed us to our own places. And the love, given just as it is. And care – when we suddenly went blind – a hand was nearby. And warmth – even when it was frosty and damp. Also happiness that we are not alone.
Olga Drachuk