Welcome to the website of "Institute of Ukrainian Studies" NGO
IUS is a community united for social development / development of the society
IUS is a group of young people who want to integrate people with disabilities into society. This is an NGO that publicizes European changes in Ukrainian society through various meetings of youth leaders.This is an NGO that changes Lviv and Sensoteca in Stryiskyi Park in particular.
Vision
IUS is a youth organization which is committed to participation of people with disabilities in our programs. IUS cares about the image of Ukraine among European youth.
Mission
To facilitate development of inclusive and tolerant society in Ukraine, especially by including people with disabilities and members of other vulnerable social groups to active social life and educational activity aimed at protecting their rights.
Strategy
Our every small action is always based on the following: to facilitate self-realization of person with disabilities and promotion of his/her success. Every project in international cooperation is a small step to realize the place of Ukraine in Europe.
Hello from sunny Bodrum! Now I'm in my first EVS project. I want to tell thank you for IUS, especially our coordinator Juliia Kozub for all instructions, help in finding my team before project and coordinating us. We will spend 6 weeks in Turkey preparing for International Bodrum Dance Festival. I believe this time will be really useful. Thank you!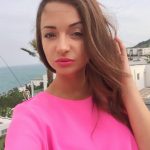 Maryna Olinishevska
EVS volunteer
IUS is an opportunity, world, changes and friends! Even having hard times, misunderstandings and challenges here, you will find help, support and satisfaction from what you do and what you live through. IUS is joy.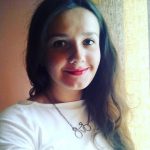 Mariia Mostova
HR manager, IUS Alumni
For me, IUS become invaluable experience and unforgettable memories! It gave me stimulus to become a better person, a braver one, to realize my ideas and work in a team. IUS is always in my heart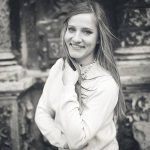 IUS showed possibilities for development and self-realization, importance of teamwork, whole drive of youth initiatives and "how it is to live the project". This is a small "family" with a lot of relatives and acquaintances, where any problem becomes a common thing. When you become an IUS member, it may be for a long time ))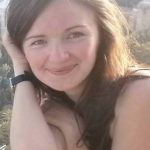 Nataliya Nayda
IUS Alumni
IUS was an important page in my life, which set a trend for further activity, introduced to me lots of incredible people with active lifestyle, broadened my geographical horizons, as well as horizons of human abilities perception, showed real life of people with disabilities and proved that all limits are only in our mind.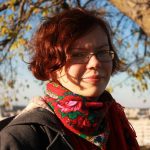 Dariia Danylchenko
Project manager of Institute of leadership and management in Ukrainian Catholic University, IUS Alumni
For me, IUS was one of the most important points to open personal potential, and it was an experience, which facilitated better understanding of people and behavior in different situations. Sometimes, I believe, I took another master program in such subjects as Improvisation, Intercultural competence, Search for motivation sources for teamwork, Sociability and friendship concept.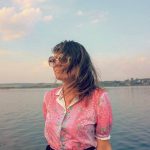 Olesia Droniak
IUS Alumni
IUS is something that lives in our hearts, reflects in actions and reverberates in memories. Simply something that we love very much.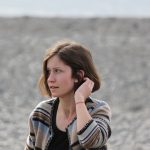 Olia Budzhak
Python developer in QuintaGroup, IUS Alumni
For me, IUS meant responsibility, new people, international experience, helping young people to find their place in life and new friends, belief in the impossible. And, sometimes, a search for solution to complex situations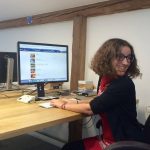 Eleonora Provozin
rove.me, IUS Alumni
(Українська)
ЛММГО "Інститут українських студій" потребує Вашої підтримки. Дуже часто проекти реалізовуються на ентузіазмі працівників та волонтерів, але інколи ми потребуємо фінансових ресурсів для втілення спільних цілей. Просимо підписати на щомісячний фінансовий внесок відповідно до Ваших можливостей.
Наперед дякуємо!
Donations targets are projects fees, administration and promotion services of NGO "Institute of Ukrainian studies". Contact person: Roman Borenko. Phone: +380936907290.